Our offer includes implantable ophthalmic medical devices (intraocular implants, etc.), diagnostic devices (e.g. topographer, aberrometer, etc.), as well as products for the general public (food supplements, cosmetics).
Diagnostic/topography systems
We offer ophthalmologists diagnostic systems that are essential to refractive or cataract surgery.
Our teams of laser safety managers, providing true technical and clinical support in the operating theatre, will give you advice about the use of diagnostic devices to hone your procedures. They will also support you in the development of personalised and presbyopia treatment.
We have one system available : Pentacam: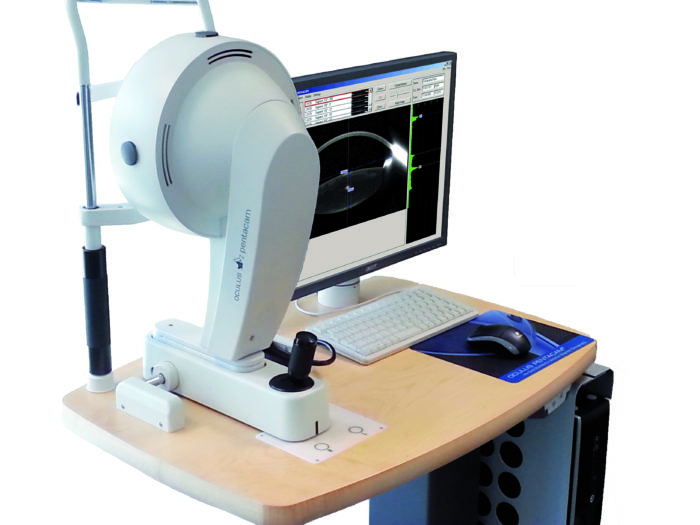 Rotating Scheimpflug camera
Anterior and posterior corneal topography device
Pachymeter
Topographer Pentacam is class IIa medical devices.
Please read the user guide carefully before use.
The essential equipment for any cataract surgeon: the YAG laser.
This Swiss-made laser is indicated for capsulotomies, pupillary membranectomies and iridotomies.
Our team of technicians, trained by the manufacturer, assist you with installation, training as well as after-sales service and maintenance.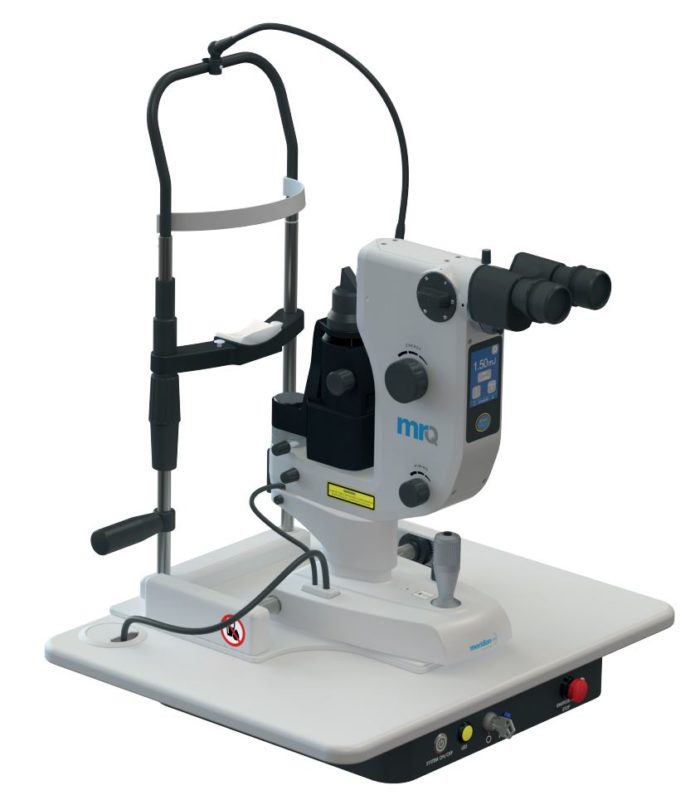 Built-in slit lamp
With LED lighting
Magnification from 6 to 40 (5 fixed steps)
Aluminum structure
mrQ is a photodisruptive YAG laser intended for the treatment of posterior capsulotomy, pupillary membranectomy and iridectomy. It is a class IIb medical device manufactured by Meridian Medical.
Please read the instruction manual carefully before use.
We offer several models of photo coagulator lasers that adapt to your different practices in retinal treatments.
Several models exist depending on the type of treatment to be performed, green or yellow wavelength, in Monospot mode (single impact) or Multispot (series of impacts).
service and maintenance.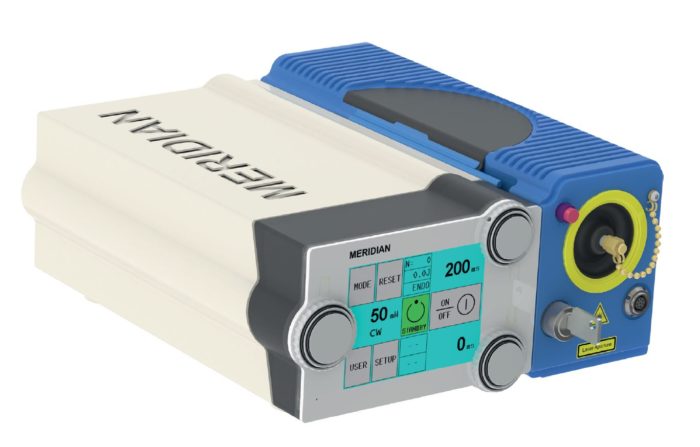 Merilas 532 or 577, laser Photocoagulator
Can be integrated into a slit lamp
2 wavelengths to choose from, 532 nm or shortpulse 577nm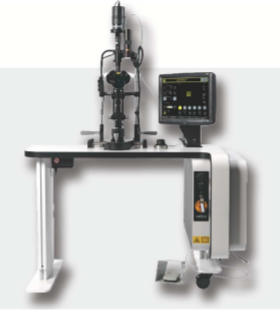 lasers 5G532, TT532, TT577 laser multispot
Integrable or integrated in a slit lamp
Different models according to your practices
Merilas 532, 577, 5G 532 and TT577 are photocoagulator lasers intended for the treatment of certain retinal conditions. These are class IIb medical devices manufactured by Meridian Medical.
Please read the instructions carefully before use.