Our offer includes implantable ophthalmic medical devices (intraocular implants, etc.), diagnostic devices (e.g. topographer, aberrometer, etc.), as well as products for the general public (food supplements, cosmetics).
Diagnostic/topography systems
We offer ophthalmologists diagnostic systems that are essential to refractive or cataract surgery.
Our teams of laser safety managers, providing true technical and clinical support in the operating theatre, will give you advice about the use of diagnostic devices to hone your procedures. They will also support you in the development of personalised and presbyopia treatment.
We have 2 systems available: Sirius and Pentacam: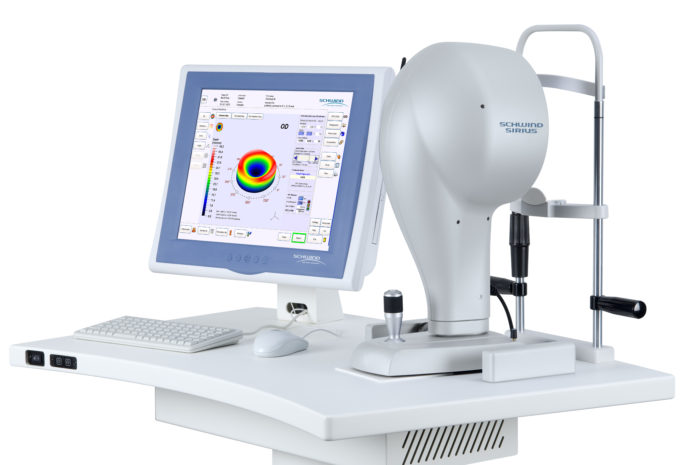 Can be paired with the Schwind Amaris Excimer laser
3D rotating Scheimpflug camera
Topographer
Pupillometer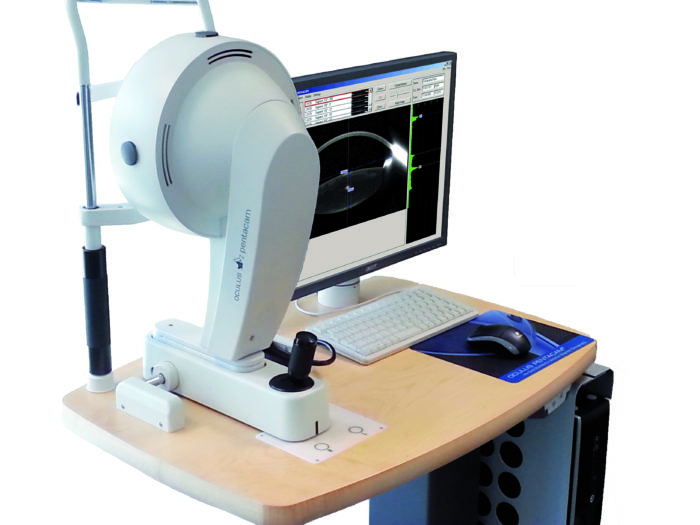 Rotating Scheimpflug camera
Anterior and posterior corneal topography device
Pachymeter
Topographers Sirius and Pentacam are class IIa medical devices.
Please read the user guide carefully before use.